Yalansky Alexey Anatolievich
Associate professor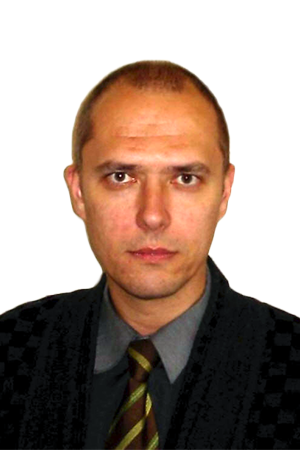 Position: associate professor
Academic title: associate professor
Academic degree: candidate of technical sciences (Ph.D.).
Tel.: (056) 373-07-71
Room: 1/30 (deanery of electrical engineering faculty)
Educational Activities
Associate professor Yalansky A.A. delivers lectures and conducts laboratory and practical classes on disciplines "Systems of fuzzy logic", "Elements of automated electric drive", "Electric drive of vehicles", "Automation Tools", "Automation of general industrial installations and technological complexes", " Microprocessor devices". He is the author of more than 10 methodical instructions.
Scientific activities
Thesis for the degree of candidate of technical sciences on specialty 05.13.07 "Automation of technological processes" on "Methods and tools for automatic stability control of "timbering- rock mass" system during mining.
Other activities
An executive secretary of admissions committee of the Institute of Electric Power Engineering.
Senior researcher of the state budget research of electric drive department.
Biography
Born in 1971 in Dnipropetrovsk. Graduated from NMU in 1993. Since 1993 a lecturer of electric drive department.