What can you learn
Training program of specialty "Electromechanical systems of automation and electric drive" provides studying of the following main subjects:
Theoretical Foundations of Electrical Engineering;
Theoretical and Applied Mechanics;
Computers and Programming;
Computers in the calculation of electromechanical systems;
Computer technology in electromechanical problems;
Fundamentals of metrology and electrical measurements;
Electronics and micro circuitry;
Electrical machinery;
Theory of electric drive;
Theory of automatic control;
Control systems of electric drive;
Automation;
Microprocessor devices;
Digital control of electric drive;
Computer design;
Schematic design in electro mechanics etc.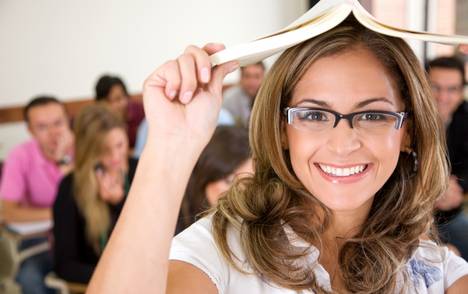 Computer training is an important part of the educational process. Over 60 personal computers are available for students of our specialty. During 5 years every student operates the computer more than 1100 hours. Among the software that is being studied are programming languages (C + + and Assembler), office suite, mathematical packages (MATLAB, MathCAD), special software for computer-aided design (AutoCAD, P-CAD, MAX + Plus II), modeling (Electronics Workbench) and software for setting up and programming microprocessors, digital drives, programmable logic controllers.
Laboratories equipped with modern electrical and automation equipment. Since 2006 the department of electric drive has the best Authorized Training Center of "Schneider Electric" company in Ukraine.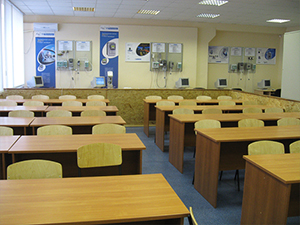 The Center has the latest equipment worth over 370 thousand grn.:
Frequency converters Altivar 12, 21, 31, 312, 58, 61, 71, 600, 900;
Servo drives Lexium 05;
Softstarters Altistart 01, 48;
Programmable logic controllers Twido, Zelio Logic;
Visualization panels Magelis;
Intelligent tools TeSysU and TeSysT to manage and protect motors;
Sensors for automation systems.
All these facilities are connected to the Modbus communication network and to personal computers. Laboratory Training Center is quarterly replenished by new electrical and automation equipment, which appears on the Ukrainian market. We have today that Ukrainian industry will have tomorrow. Future engineers and electricians gain methods of setting up and programming digital drives and automation hardware in Training Center.