Khudoley Sergey Sergeyevich
Professor, Head of the department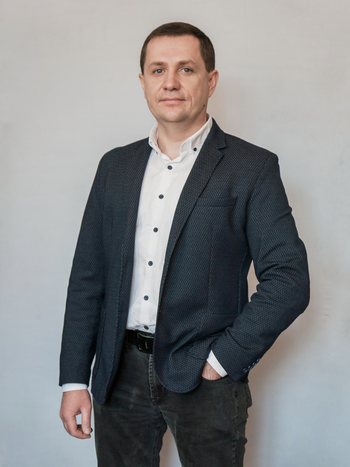 Position: professor, head of Electric drives department
Other positions: Head of "Laboratory of innovation and technology transfer of electric power industry institute"
Tel.: (056) 373-07-72
E-mail:
Room: 1/49

Educational activities
Conducts laboratory work on: "Simulation of electromechanical systems", "Energy saving by means of electric drives", "Electric drives in metallurgy and machine building", "Automatic control systems", "Electric drives and automatic control system of mining enterprises", "Computer Design", "Power converters of automated electric drives".
Scientific activities
Under the guidance of prof. A.Beshta he is working on the problems of diagnosis of the thermal state of induction motor electric drive.
Other activities
A lecturer in Authorised Training Center of "VACON" (Finland)..
Traineeship abroad:
Apator Control Company (Torun, Poland, 2005);
Laboratory of electric machines and systems of Esslingen University of Applied Sciences (Esslingen, Germany, 03-08.2007). International research project commissioned by Dietz-Motoren (Dettingen);
Awards
The grant of President of Ukraine for young scientists (2008);
Biography
Born in 1979 in the village Balki of Zaporozhye region. He graduated from NMU in 2001. Since 2001 he was in postgraduate study in NMU. Since 2020 a professor.